Professional Development Institutes
Professional Development for EYW: Engineering Design & Analysis
Engineer Your World hosts several action-packed professional development institutes in Austin during the summer. Delivered by experienced consulting teachers, these sessions ask new teachers to alternate between wearing their "student hat" and "teacher hat" as they work their way through the entire course in just two weeks. The Engineer Your World professional development institutes:
Engage teachers in authentic engineering practices;
Enhance pedagogical content knowledge for project-based instruction;
Facilitate collaborative strategic planning; and
Establish the communities of practice that enable successful implementation.
Professional Development Institutes for EYW: Engineering Design and Analysis
June 8 – June 19, 2020 in Austin, TX
July 20 – July 31, 2020 in Austin, TX
Meet the Professional Development Team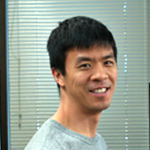 Kevin Ng
Staff Engineer &
Instructional Support Specialist
"I wish every professional development would take some notes from Engineer Your World. Every single thing was relevant. This is one of the best professional developments that I have ever been to."
– Marissa Logrono, Engineer Your World teacher
.
Professional Development for EYW: Engineering Applications of Computer Science
Teachers implementing EYW: Engineering Applications of Computer Science attend a two-week professional development during the summer, which is led by the engineering and curriculum development leads for the course.
Professional Development Institute for EYW: Engineering Applications of Computer Science
July 13 – July 24, 2020 in Austin, TX
Meet the Professional Development Team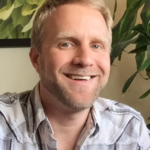 Kyle Fricke
Curriculum Development
& Instructional Support

Vincent O'Sullivan
Engineering Education
Research & Development